Many traders are waiting the UK economic data for the early week of April 11, 2022.
Today there are many economic data that release at 13:00h (GMT+7) such as:
Gross Domestic Products (GDP) is the data of growth in the United Kingdom. We compare month on month (MOM) basic.
Gross Domestic Products (GDP)(YOY) is the measurement of the economic  growth of the  United Kingdom by year on year basic.
Manufacturing Production (MOM) is change of production outputs for manufacturing companies in UK. The measurement is adjusted of the inflation rate for month on moth basic.
Month GDP 3M/3M Change it the most important data of the UK that measuring the change of products and services produced in United Kingdom. It's the primary indicator for following the growth of economic of the country.
Above data is very important for the economic movement that you need to follow up and apply to the business decision making.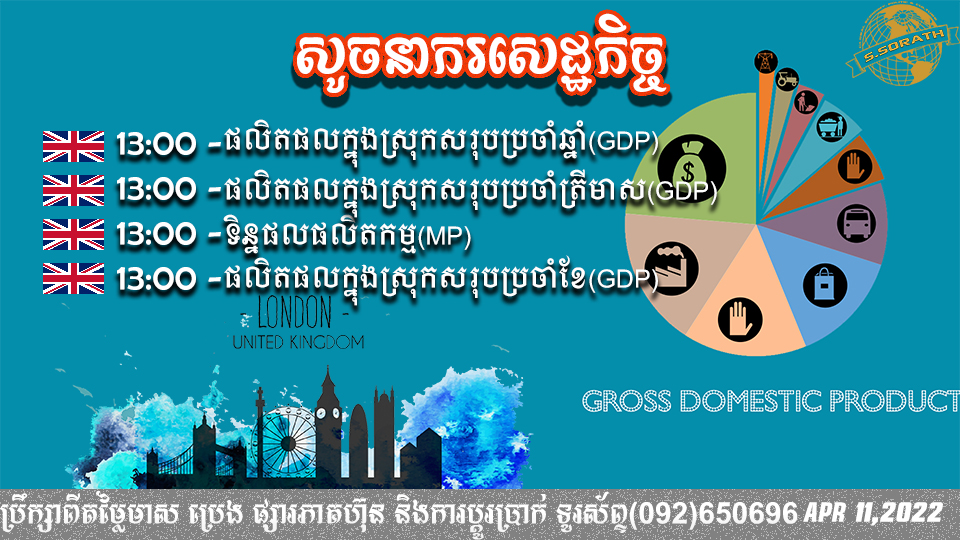 Read more other articles here:
If you want to buy some products online for Amazon store, please click below banner. We very appreciated for your support to buy the products through our link.

Thanks for reading this article, if you have any questions, doubts, or discussions please drop your comments in the comment's box below.
Share to your friends