The price Cambodia's currency, Khmer Riel, bases the data last week on Gold Price is at resistance level is more positive in the Cambodia market.
KHR is more increase it's price with the counterparts except Thailand Bath (THB) and Vietnam Dong (VND). The price of Khmer Riel still remain the same with THB i.e. bid 121 and ask 122 and VND is bid 177 and ask 179 on April 11, 2022.
For more detail please see the table below with comparing to the last week price.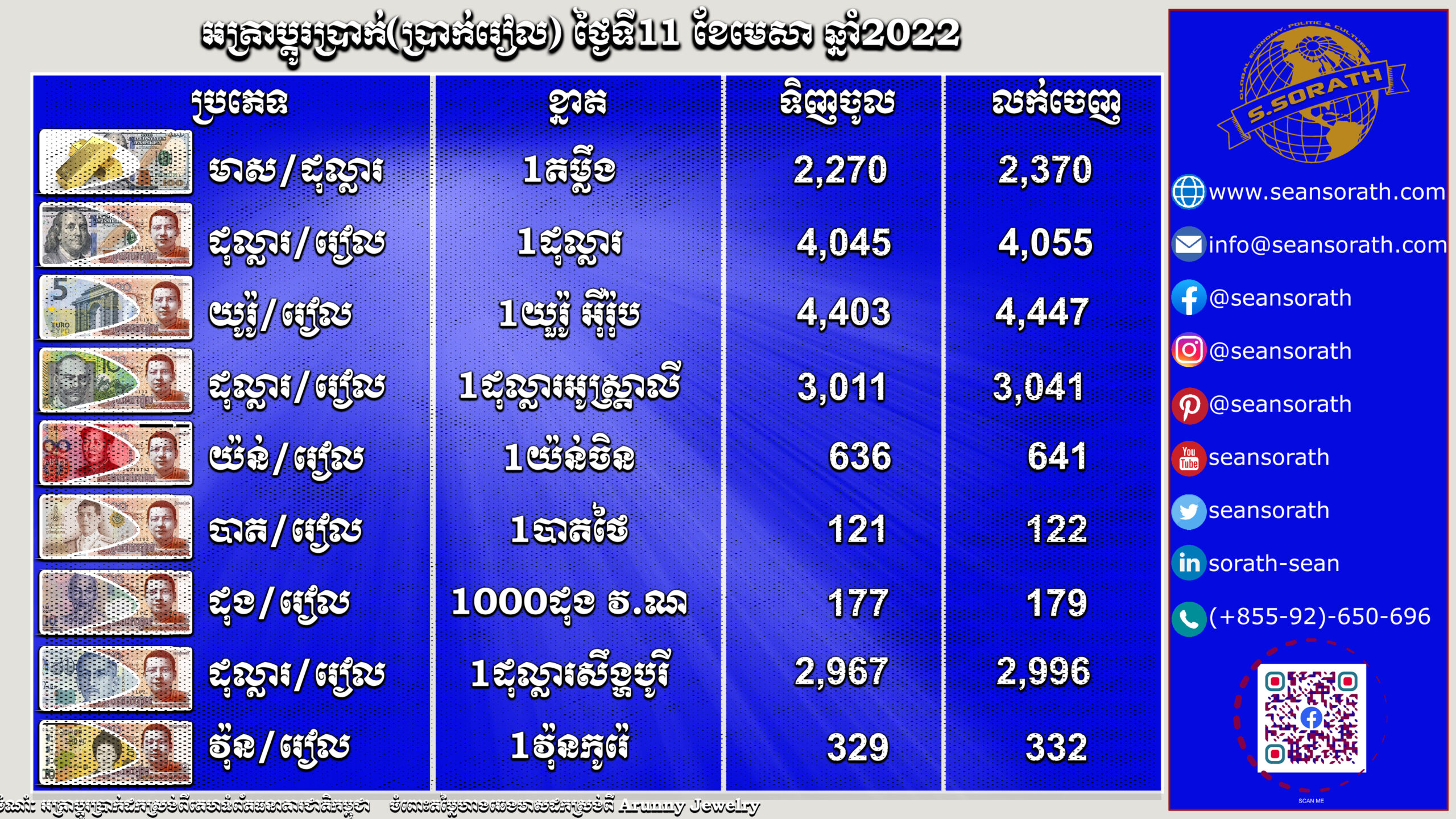 Data shows that the price of Cambodia's currency, KHR is more strengthen due to investors are considering Cambodia is more secure or safe than other countries that getting the impacts of the geopolitics in the region.
Whereas the price of gold still remain increase by kept it's uptrend. The positive of Gold price because of the uncertainty of global geopolitics, Russia invade in Ukraine.
United State Dollar is also remaining as the strong currency right now, the U.S Index (DXY) stays at 95.75 level at 10.00h (GMT+7) on April 12, 2022.
Read more articles here:
If you want to buy some products from Amazon store, please click the below banner.

In case you want to learn how to make money online, please click the following banner. It's the trust website provide most option on how to make money in the digital marketing.

Thanks for reading this article, if you have any questions, doubts, or discussions please drop your comments in the comment's dox.
Share to your friends