On March 25, 2021, The Cambodia Ministry of Health announced 2 more cases of Covid19 died at the Khmer-Russia Friendship Hospital.
First Case, The Cambodian man, 38 years old
Second case, The

43 year-old Chinese man, who live in Phnom Penh, Cambodia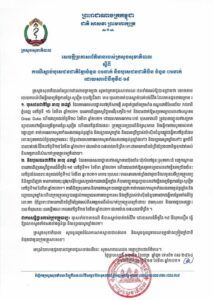 You can read more articles that provide you more knowledge here.
If you want to buy products from Amazon store please click the banner below.

Thanks for reading this article, if you have any questions, doubts, or discussions please drop your comments in the comment's box.
Share to your friends